To pick the best home security system that works 24/7 and that is too wireless, it is one of the essential features in-home safety. It is the vital key to feel secure whether you are at work or home.
Moreover, in this guide, you will meet a compilation of the best security system for home safety with the best tips. These tips will help you in buying the right security system for your family and home.
Before discussing anything, let us talk about what is a wireless home security system?
A wireless security system is the one that makes use of cellular signals to warn you of the unwanted or triggering sensors.
It is effortless to install such security equipment without even needing a professional driller or technician.
Furthermore, the majority of security systems come with a feature of pre-programming, and they are ready to use. You can right away use these security systems as soon as they arrive in your home.
A wireless home security system offers instant alerts along with professional home security monitoring. In addition to this, if you choose a package of wireless security, then make sure the cellular signal of your area. Also, it would be best to ask your provider about the uneven cellular signals of your area. It is essential to ask such a hassle because it will impact the proper working of your equipment.
Things You Must Look In Home Security System
1. Professional Monitoring
In professional monitoring, you get 24/7 surveillance.
Whenever your monitoring spot receives a warning or alert from your home security system, these systems also examine the situation, such as giving notifications to you and contacting the immediate or emergency responders.
If you do not want to go with professional monitoring services, you can choose self-monitor. In such a system, you must receive notifications if your Sensor or alarm is triggered.
In addition to this, you are going to be responsible for alerting the respective authorities and notifications, if it is necessary.
2. Mobile App
The mobile apps of the ideal home security system make it easier to control the security system of your home from your smartphones. When you are watching your favorite shows on phones or TV or are at work, you can easily control your home security system.
Also, the mobile apps of your home security provider immediately notify you when there is an alert. When your signals and sensors get triggered, then a notification will be sent instantly.
You will receive an automatic notification if your security camera identifies motions. Moreover, you can see live footage when you use the mobile app without even looking outside.
3. Usability Of Security System
The design of home security systems is such that it helps in protecting your home.
In case of an emergency, you must immediately know where that panic button lies or how you should arm your security systems.
Home Security systems must specify what every alert or sound indicates. Furthermore, if there is an electricity cut off, then the system must alert you automatically.
Also, there should be an indication of lower battery or any technical issue, if it is there in the equipment.
4. Home Automation
You must search for smart home devices for your home security system. A few of the home security systems connect to different voice assistants such as Google Assistant, Siri of iPhone, or Amazon Alexa for the voice control. When you combine such devices, it saves a lot of money and time.
You can also make schedules for turning off and switching on the lights to trick the thieves or lurkers. Also, you can turn off the lights automatically when you are going to leave for your office. Let's say you leave for work at 9:00 am. Then, save this time, and it will automatically save your money in the bill.
5. Expandability
After the installation of new home security systems, you may need some additional equipment for protecting home.
You can ask your security provider for additional security cameras, sensors, and other such security tools.
6. Design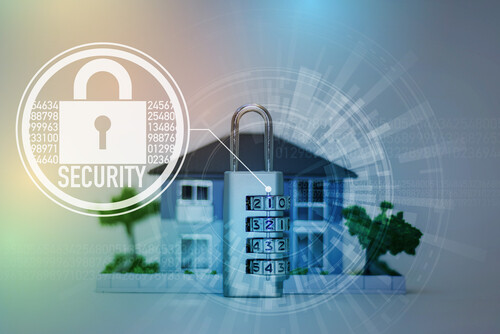 There are a few home security systems that require small designing. However, even small design security systems are simple yet powerful.
There are a lot of homeowners that pursue a lavish home security system without those heavy wirings and system installations.
On the other hand, some security systems provide tablet-type touchscreen control panels or smaller control stations to place in your bedroom or kitchen. These security systems are less noticeable yet straightforward and stylish.
Home Security System – Conclusion!
Hence, it is always a wise option to look at all the essential aspects before you buy your right home security system.